Today's the day! The Bloodstained Shade is officially out and in the world!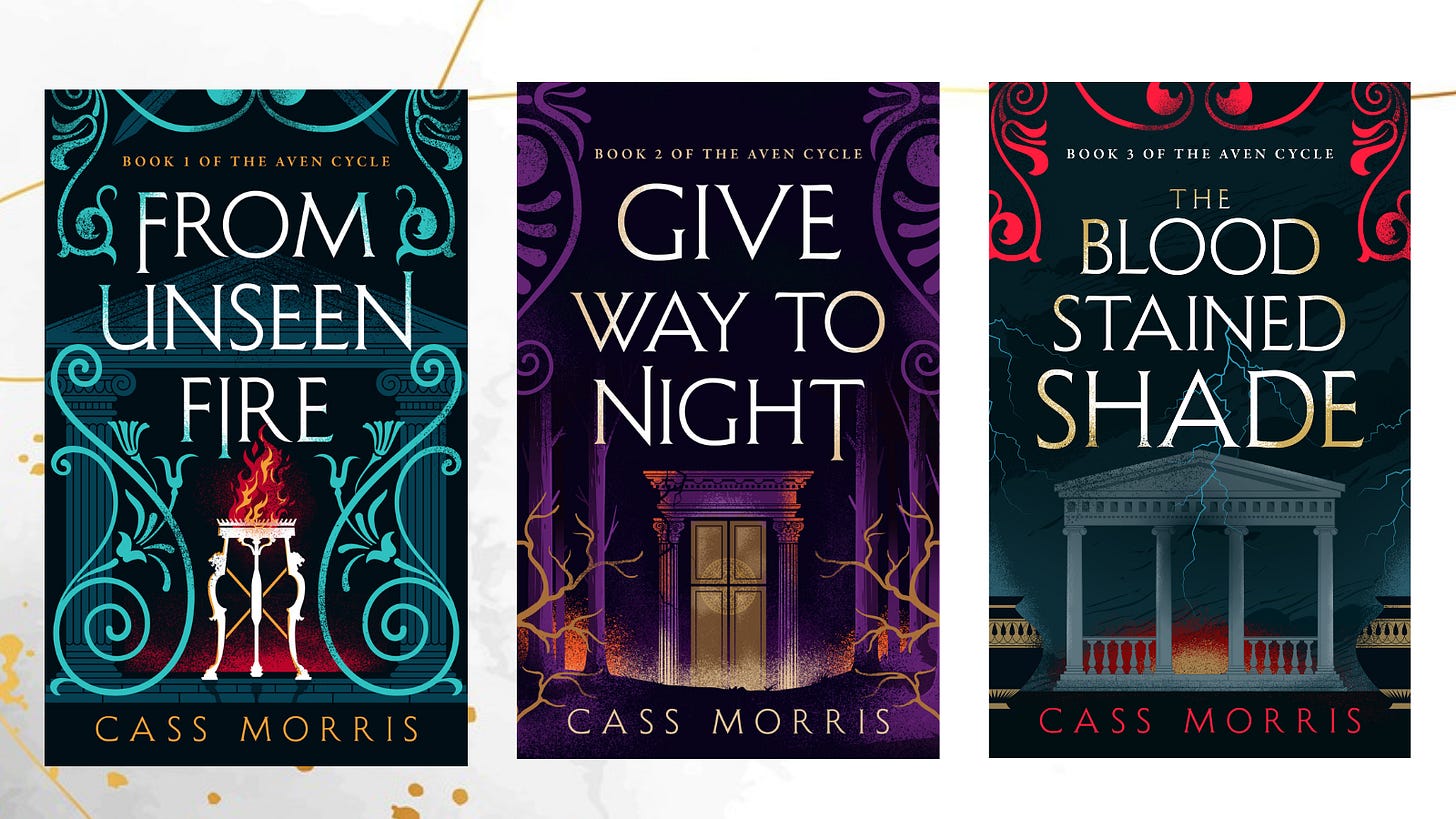 I'm so excited for y'all to read it. I'm incredibly proud of this book, not only for the determination it took to produce it, but also because… it's really good, though I say it myself! I hope you find as much delight in reading The Bloodstained Shade as I did in writing it!
Here's where you can get it:
And yes, you're reading that right — the book is available in both ebook and print format!
In case you missed the big announcement last week, the entire Aven Cycle (thus far) is back out in brand-new paperback editions, featuring their gorgeous new covers. The matched set is definitely lust-worthy.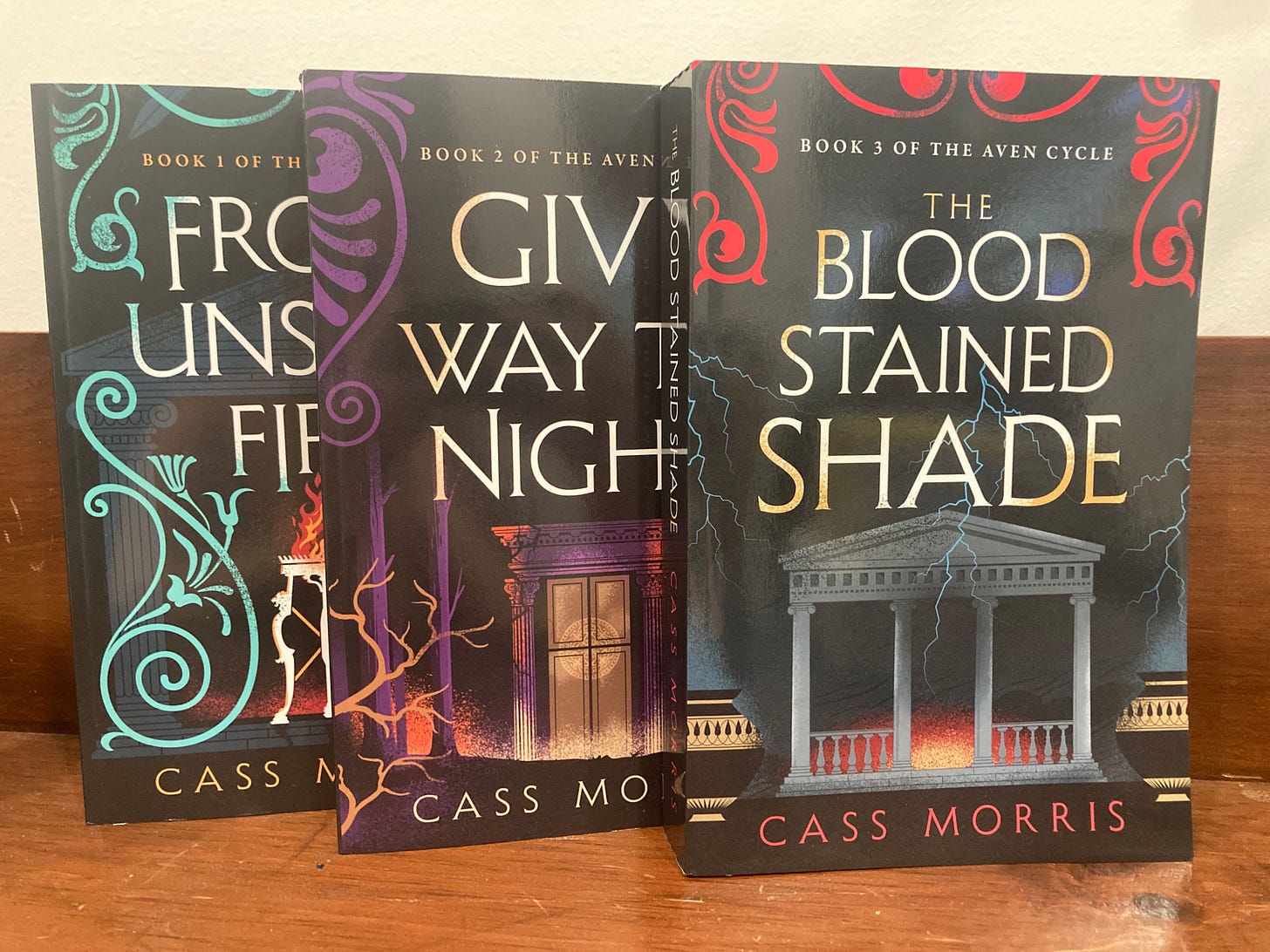 And if you've already ordered — awesome! Now help me spread the word to readers who don't yet know how much they love the Aven Cycle.
Readers sometimes ask me where's the best place to buy my books, if I get any more money from one retailer or another. In general, the answer is that it doesn't make a ton of difference. The retailers with lower royalty rates tend to have higher volume, so it evens out in the long run.
I will, however, always recommend asking your local indie bookstore to carry them, if possible. You can also request them at your local library! Or, use this Bookshop.org link — then I essentially get to double-dip, since Bookshop gives me a li'l somethin' as an affiliate.
And, because I just can't help myself, if you haven't picked up the e-copies yet, I'm having a this-week-only sale on From Unseen Fire and Give Way to Night! Just $0.99 at all your favorite ebook retailers, for a limited time.
---
As I've been preparing for this release, I've been giving a peeks inside the process over on Patreon and Ko-Fi! Here's a round-up of what I've been doing on those channels recently:
Sneak peek of the print cover From Unseen Fire
First pictures of the proof copies of the print editions
Book-bub ad testing and geeky data analysis
Mages of Aven microfiction — we're up to 250 snippets!
A look at using AutoCrit to assist with editing
You can join on either Patreon or Ko-Fi and get access to the same member-exclusive content!
My wonderful supporters are, truly, what have enabled me to get The Bloodstained Shade into the world. Patreon and Ko-Fi funds allowed me to commission that wonderful cover art, to put the books into print, to hire my amazing editor, and to put effort into marketing and promotion. I truly could not be more grateful.